Hey guys!
I just wanted to quickly go over one of the coolest, most useful tools on the Merch market today. It's called Merch Informer. It's free to try out, and once you do, I don't think you'll ever go back to the old way of researching t-shirt designs.
And plus – it takes less than 15 minutes to sign up!

What Is Merch Informer?
Merch Informer is a software utility specifically created for Merch by Amazon sellers to speed up and simplify the T-shirt research process. It allows you to research, organize, favorite, and find new keywords – all without ever having to go directly to Amazon.com!
Merch Informer was created by two very successful Merch sellers. In 2015 alone, Neil and Todor have made over $150,000 with their Merch business ventures.
Here's a screenshot of what some of their weeks look like: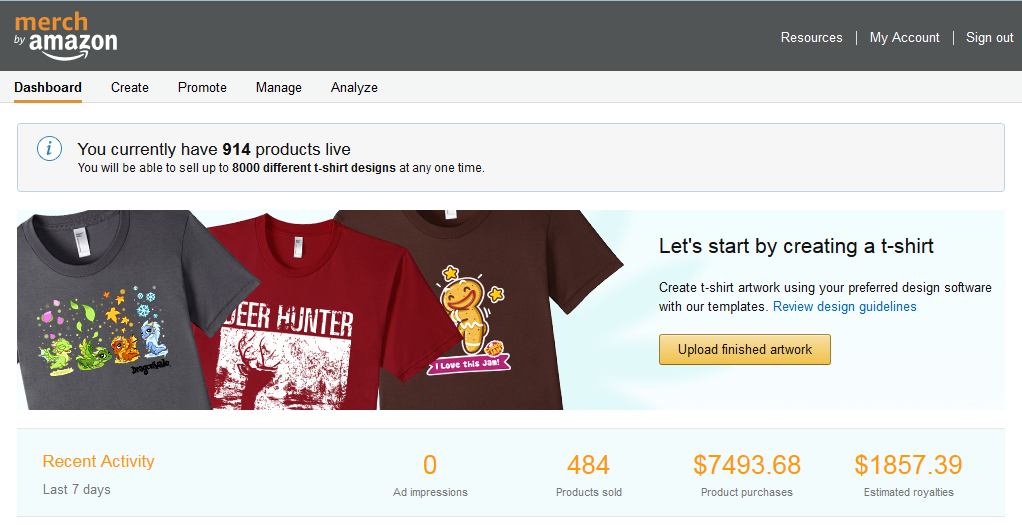 The story of their success went viral.
In a community of 215,000+ entrepreneurs, their story is now one of the Top 10 posts of all-time on Reddit. Their success story has also made it's way onto CNBC.
These guys are absolutely killing it on Merch. That's one of the things I like most about Merch Informer. It's made by Merch sellers for Merch sellers.
And now, they've created a tool to help us do the same.
Building Trust
Why am I telling you all this?
For one, these guys are the real deal. They are the role models we all should definitely be following and taking advice from. They've cracked the code, and want others to be just as successful.
That's why they created it!
And for two, to build trust. They've spent a lot of time, money, and energy into developing this software to help all of us – and I hope they become wildly successful as a result. They are literally simplifying the process for anyone at any stage of their Merch venture.
And because they are Merch sellers themselves, I know they'll only add useful features in future updates. (which is pretty frequently).
And lastly, the software is only 10 bucks a month. Take a look at Jungle Scout (Similar tool, but for Amazon FBA sellers). That tools STARTS at $29.99, and has other plans for $49 and $69 a month. Merch Informer gives you access to every module for a fraction of the price.
I'll support that in a heartbeat, and I hope you guys do too.
How Does Merch Informer Work?
Merch Informer uses Amazon's API to pull down only a certain set of data or criteria. Instead of pulling down all possible data from Amazon listings (like rating or reviews), the API allow developers to pick and choose what data they want to display.
For Merch Informer, some of the information they utilize is Product Photo, Product Name, Merchant, ASIN, Price, Key Features (Merch bullet points), description and sales rank (BSR). You can see an example here:

Isn't that a much better layout?
No more opening a hundred tabs for each shirt design…or clicking into each listing to view BSR…or downloading buggy Chrome Extensions…
Merch Informer displays the top 100 results for any keyword you type in, and then organizes it by Best Sellers Rank. This is incredibly useful and saves you a ton of time. Most of us are used to going the Novelty & More section of Amazon, entering in a keyword, and then sifting through page after page for a design with a low BSR that we think we can improve on.
That's just not an efficient way to research.
With Merch Informer, you no longer have to do your research directly on Amazon.
Everything you need to become a successful Merch by Amazon seller is bundled into Merch Informer.
Features
Here are some of things it can do: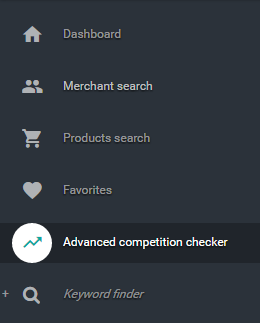 Merchant Search
Allows you to search by Merchant/Brand. Useful for finding the Top 100 best-selling designs of a particular brand, and then lists them in ascending Best Sellers Rank. Low BSR at the top, and higher BSR at the bottom.
Product Search
Allows you to search either the Homepage of Amazon.com, or the Novelty & More "Merch" section of Amazon. Useful for finding out how many other Merch designs are using a particular quote or keyword, or seeing how many non-Merch designs are on all of Amazon.
Favorite
After searching & finding potential t-shirts – you can Favorite them for later. You can also organize t-shirts by category. For instance, you can add Elf and Santa under a Christmas category. No more huge spreadsheets to worry about!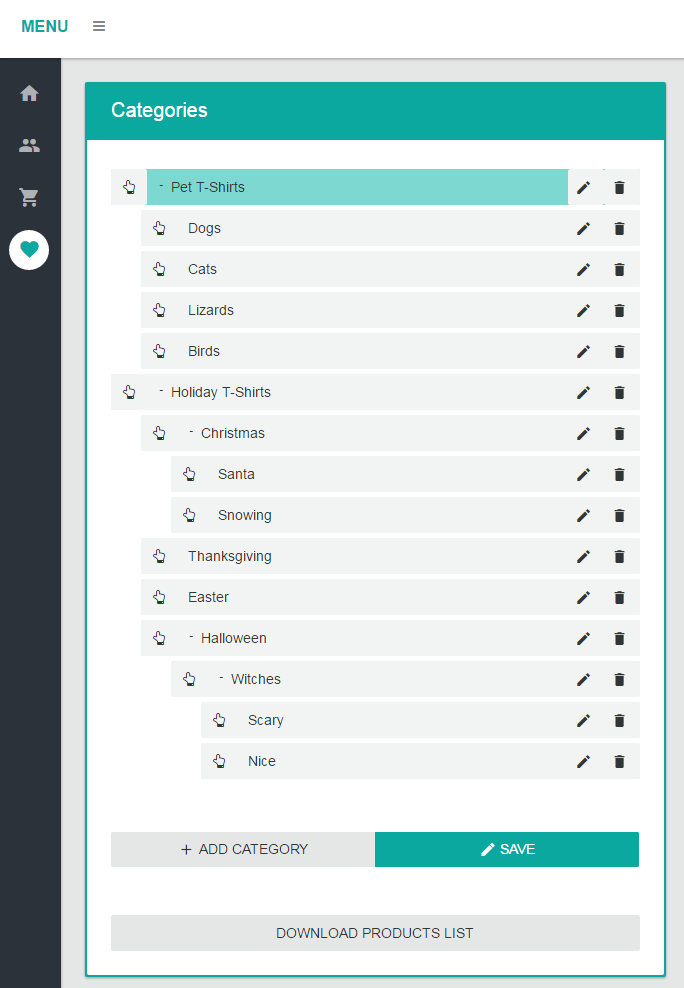 Advanced Competition Checker
Gives you some quick numbers for other important data. Here's what that looks like for the term "Funny wolf":

Keyword Finder
Utilizes Amazon's Autocomplete feature. This helps you find other t-shirts with very similar titles. I'll give you an example:
Lets say you type in "Do You Even" as your keyword. Merch Informer will then you display the top Do You Even ___ t-shirts. You can now see the exact keywords Amazon would display in their search autocomplete field.
Do you even lift
Do you even lift bro
do you even leviosa
do you even mercia bro
do you even swift
These are all possible t-shirts you could be making! If you like them, go ahead and add them to your favorites so you don't forget about them.
Here's an example screenshot:
Utilizing Amazon's autocomplete feature is one of the best/smartest ways to research t-shirt ideas. The terms that show up in Amazon's autocomplete are terms that are frequently searched and purchased. If people are searching for them, that means that people are buying them, and Amazon wants their customers to keep buying items that are most-searched for.
With Merch Informer's Keyword Finder tool, simply enter in a seed keyword, and get hundreds of auto suggested Amazon keywords that have proven to be hot sellers!
From there, you can organize your favorite keywords through favorites, check the phrase for copyright, and check their competition with the click of a button.
Security
The entire website is secured with an SSL certificate. That means all of your personal information is stored safely and will never be shared. In addition, since you are linking your Amazon API acount to Merch Informer (you will be prompted to create one upon registration if you don't already have one), all of your product searches take place through the Amazon API.
This means they will not give away any of designs found during your research.
Copyright Check
Quickly check the Trademarkia.com database for copyright. Amazon takes copyright infringement very seriously, so you better get in the habit of checking with every t-shirt you create.
With the click of a button, it appends your product search right into Trademarkia. You don't even have to type in the phrase.
Seriously, it doesn't get any easier than that.
Score
If you're using the Keyword Finder, you'll notice a "Score" column. This grades the term on a scale of A-E depending on how many Merch shirts have laready been created for that term.
The score of "A" means you should definitely consider it, and "E" means it's a pretty saturated keyword and you should target a less broad niche.
Final Thoughts
Merch Informer was a game changer for me. It completely changed the way I researched for Merch t-shirt ideas.
I use to be one of those users that opened MerchResearch.com and entered in the phrase, watched it open in a new window, and then determined if it was a t-shirt I should be focusing based on the BSR and how many shirts were currently uploaded.
After an hour of doing this, I would have ~50 tabs open, my Google Docs spreadsheet open, and would be manually typing in the keyword in one column, and pasting the Amazon link in another.
Let me tell you – that was a nightmare.
Looking back, I can't believe I did it for as long as I did.
At the very least, you should sign up and try it out. You get a free 3-Day trial. Don't like it? Go ahead and cancel.
I just had to tell you guys about it. My wife isn't nearly as interested in Merch as I am(although, after seeing my last income report she's coming around…)
Think about it this way: If you sell at least two t-shirts per month, you've already paid for the cost of Merch Informer.
I hope you guys have a great weekend, and hope can come up with some killer, untapped designs using this software!
-Danny