You've waited months for your invite, you've spent hours researching t-shirt ideas and coming up some designs, and now you find yourself asking…
Why am I not getting any sales? 
I know, I've been there. It's easy to blame Amazon. I get it. You see people all over Facebook groups killing it on Merch; why aren't you having the same success?
In this article, I will show you how to tier up quickly with Merch by Amazon.
Let's get started!
And sign up here, so you'll be emailed every time I publish a new article!

Stop the Blame
First of all, stop blaming Amazon!
Amazon has given all of us a unique way to make some side income. Merch allows ANYONE to start a t-shirt business. You have the advantage of getting in now, while it's invite only. Literally all you have to do is upload designs, choose a few colors, and set the price. No inventory, no handling returns, no customer service issues…
It really doesn't get much simpler than that.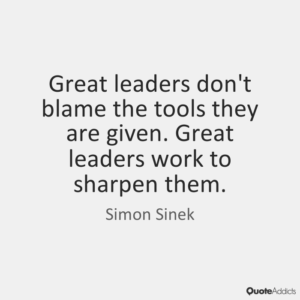 Sure, some users are killing it with organic sales right away. If that's you, great! You should feel really proud of yourself. There's a good chance that these successful people didn't just sit around waiting for their Merch update.
They actively sought out how to be successful with Merch by Amazon. They learned how to do Merch by Amazon research effectively, how to write killer Merch product descriptions, or maybe they watched some how-to Photoshop tutorials.
(PS – Adobe Photoshop is only 9.99/month. That's only two t-shirts!)
Maybe your designs suck. Maybe you're niche is too vague. Maybe that quote is overused and you have no chance to stand out.
I think we can all agree that getting past the 25 shirt tier is the arguably the hardest part about Merch. That, and being disciplined. After all, if the Pareto Principle applies, only 20% of your sales will be driving 80% of your profits. Realistically, that means you'll only have 3 or 4 shirts that are selling well out of 25.
That's just not a lot of opportunity.
Take a look at my First 30 Days on Merch income report. The Pareto Principle definitely applied in my case. I sold 17 shirts my first month, made $67, and the majority of my sales came from 3 designs. The more designs you have, the more shirts you should be selling.
The more shirts you have to sell, the more shirts you will sell, and the easier it is to tier up quickly.
Merch By Amazon Tiers
In case this is the first post of mine you've read, Merch by Amazon has a tier system in place. Everyone starts out in Tier 1. Here's how many designs you can upload in each tier:
Tier 1 = 25 designs
Tier 2 = 100 designs
Tier 3 = 500 designs
Tier 4 = 1000 designs
Tier 5 = 2000 designs
Tier 6 = 4000 designs
Tier 7 = 8000 designs
To get out of Tier 1, you'll need to sell 25 shirts. To get out of Tier 2, you'll need to sell 100 shirts. It doesn't matter if you sell 25 of 1 shirt, or if you sell 25 shirts one time each. Your goal should be to break out of the 25 shirt tier as quickly as you can, so you have a better chance or making sales once you have 100 designs up.
So, how can you sell 25 designs as quickly as possible?
Think Outside The Box
Luckily for you, I've written down a few ways. Some of them you may have tried, others are probably brand new. Read through each, test them out, and report back here with which method worked best for you.
And as a sidenote – you will not tier up automatically once you hit 25 sales. Amazon upgrades users to the next tier in batches, meaning you may way a week or two to tier up (I'm actually experiencing this now, I SHOULD be in tier 2, but I'm still waiting to be tiered up).
So, without further ado, here are some ways to tier up with Merch by Amazon.
The absolute quickest way to tier up is…
Purchase Them Yourself
Yes, you actually can do this.
I don't recommend it, but you can. It may be the quickest and easiest way to tier up, but you would spending at least $274.75 on shirts. Not to mention you'd be stuck with 25 tees you don't know what to do with.
Since you won't tier up automatically anyway, I just don't see the value in purchasing all your shirts at once.
But, you can. The option is there.
Maybe if you're stuck at 20 sales, and you just want to hurry up and hit 25, then purchasing a few shirts makes more sense. But other than that, if you're slowly seeing sales trickle in – I recommend just waiting it out.
Follow Twitter Hashtags

This strategy works really well if you are following a certain niche.
For instance, let's say you are really into wolves (which I personally am). You are probably following quite a few people on Twitter about wolves, wolf preservation, researchers in the wolf community, etc.
Every once in a while, a hashtag might catch on among the community. A good example for today is #WolfAwarenessWeek.
That's a great t-shirt! You can literally throw that hashtag on a t-shirt and upload it to Amazon.
If you can learn to dominate just one niche, you will make a lot of sales. Then, share it! Make sure and include the #WolfAwarenessWeek hashtag on your Twitter post, too.
And actually, you may not even need to share it.
Other members of these wolf communities may just go to Amazon and search "wolf awareness t-shirt" and find yours. Organic sales are the best kind of sales.
Market to Local Facebook Groups
Tiering up with Facebook groups is another great way of making quick sales. There's Facebook groups for every niche under the sun. This strategy involves joining several Facebook groups in a particular niche, waiting to be approved, and then waiting for your opportunity to share your design.
The members of these groups are very cohesive; almost like family. You have to remember, they joined that group to have meaningful conversation about a certain niche or topic that interests them. You don't necessarily have to join in on the conversation, but at least wait for the right opportunity to subtly drop a link. And make sure to give it an interesting title or comment when posting it.
Some groups will see right through your marketing attempt. Others may allow posts as long as it's relevant. Do not just join 100 groups, post a link to them all, and expect sales. That's an easy way to get kicked out of the group for good and blow any future chance of success. And plus, it comes off as spammy.
If you are unsure if you can post your t-shirt to the group, reach out to a group moderator. You never know, they may be looking for someone to create a t-shirt for that group!
Ask Your Employer
At one point or another, most companies have given their employees the option to purchase t-shirts. For company events, shirts are probably given away to all participants. This is a great opportunity.
Here's what you do:
Reach out to the marketing department. Send them a nice little email saying something like this:
Hey marketing,
I wanted to run something by you. I've been invited by Amazon to use a program called Merch by Amazon. In case you haven't heard about it, it's basically a Print-On-Demand t-shirt service. It allows me to upload t-shirt designs, choose a few colors, and set my own price for the shirt. I don't have to hold any inventory at all, handle shipping, cistomer service, or really anything.
To start, I'm only allowed to upload 25 designs. Once I sell 25 shirts, I will upgraded to the next tier.
Now, I'm not looking to make any money on the t-shirts for our company. In fact, I could get the price down to $10.99 per t-shirt, which is the lowest Amazon offers ( that would net me 1 penny in profit  per shirt). I'm sure that's significantly less than we currently pay. In addition, all designs are live on Amazon is just a few hours, t-shirts arrive in just a few days, and we won't be stuck with any unsold inventory.
I really think this is a great opportunity for us. Our employees could purchase shirts without our intervention, at very reasonable prices, and our shirts will be ready to purchase just hours after the design is created. The only way this would be benefit me is by helping me tier up to the next tier level, so I can list more of my own designs.
If this is something you'd like to discuss further, I'd be happy to go over it with you in more detail. Thanks for your time!
See what I did there?
I didn't just ask the company to purchase shirts from me, I showed them the value. Companies love to streamline operations, reduce costs, and save space. At my company, we have boxes of XXL shirts that we purchased in bulk that no one wants or needs. And, they were probably paying upwards of $15-20 per shirt from CustomInk!
Don't forget to tell them that the designs can be set to Private, so only those with the link can see the design.
Contact Local Bands
Do you know any local bands?
Contact them. They'll want Merch. I guarantee it. When people wear their band shirt, it's free advertising to them.
Reach out to the one of the band members on social media, and see if they'd be interested in having some Merch made for their band. Chances are they already have a band logo made, which is great. They can just send you the logo and you can get started right away.
If they are unsure about the agreement, see if they'd be interested in at least seeing a live example of their band's t-shirt on Amazon.
Trust me, any band would love to be listed on Amazon.
In exchange, you may have to come up with a 50/50 agreement or something like that. If you do come up with an agreement, you'll probably just have to send them a monthly report with sales totals. From there, just Paypal half to one of the members.
Bands are always looking for additional income streams. Not only is it a risk-free way for bands to have Merch made, but they will probably post your link all over social media for you. They might even purchase large orders before a big show.
Don't discount local or growing bands guys.
Target Community Events
Have a local Farmer's market coming up? Parade? Charity event? Fair? Music festival?
Find out who is spearheading those events, and reach out to them. Ask them if they need some t-shirts made for the events. If you can find designs from the previous year – even better. You can make a similar design, add the current year, and send them a live design right away, or even before you reach out to them.
Learning how to tier up using local trending topics is a surefire way to get sales, and is a great way to get involved and give back to your community.
Sports Teams
Another easy way to tier up is by creating sports t-shirts for local teams.
You can create a t-shirt for the whole elementary soccer team. You could create specific coaches t-shirts. You could do the high school dance team.
If you've ever coached a sport, you know how big of a nightmare ordering t-shirts for your team can be.
Pitch it to the coaches as a way to simplify the ordering process. All they would have to do is email a link to the players parents. He or she no longer has to manage all the orders, the sizes, and handle the money.
This is a technique I personally use. I created a sports t-shirt, and a coach must have been on Amazon looking for shirts for that sport, and ordered 6 shirts in one night! 
I was floored. Easiest $30 I've ever made.
Sports are seasonal, so don't create a baseball t-shirt in the fall or soccer shirts in the winter and expect them to sell. Unless indoor soccer or something like that.
Think about all the different sports off the top of your head. Now think about all the positions each sport has.
There's a lot of opportunity there.
Finishing Up
If you want to wait for organic sales, that's perfectly fine. It does work for a lot of people. It's took me about 36 days to tier up doing it that way. As I said, I haven't technically tiered up yet(still waiting on Amazon…), but still. It's possible to do, and a little over a month isn't that long in the longterm scope of things.
The amount of time it takes to tier up is dependent on so many factors, that no two sellers will experience it the same. But, if you wanted to guarantee to get at least 25 sales fast, you should really take some of my advice above.
Thanks for reading! Don't forget to follow along here, check out some of my video tutorials here, and check some of the Merch tools and resources I use to simplify by brainstorming and design process.
-Danny
Get some t-shirt idea inspiration below!